Offshore Opportunity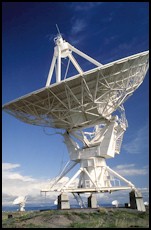 Why Chile?
Chile has big ambitions for its IT and BPO service industries. In 2008 Chile's outsourcing industry brought in US$ 843 million in revenue, of which $169m were from ITO and $198m were from BPO services. Raul Rivera, Chairman of and one of the architects of its outsourcing strategy, predicts that the country will be exporting US$ 5 billion in services by 2015. In recent years, Chile has attracted companies like JPMorgan Chase, Yahoo!, Capgemini, Shell, Citigroup, and General Electric, to name a few.
They'll welcome you with open arms and offer you incentives which will cut your burn rate more than half. And you'll get to live in a land which makes even California look drab.
Offshoring to Chile has these benefits:
It's in the same time zone as New York City

The country has signed numerous free trade agreements, including NAFTA

It has a low corporate tax burden of 17 percent

Chile has an open immigration policy. It's easy to get a work permit; the employee just has to live in the country.

There is a stable political environment with a popular president
Government Support
Much of Chile's success comes from its willingness to invest heavily in its ITO and BPO industries. The recent copper boom resulted in a trade surplus, which allows Chile to offer tempting incentives to companies that others in the region cannot. CORFO through its InvestChile program, has rolled out the red carpet for high tech businesses by providing a range of monetary incentives and government grants.
The Chilean government has put together an incredible slate of incentives for technology-based companies that export their products. The government wants you to invest $500,000 over 5 years, but is pretty flexible about how you do this.
For $500,000, they'll give you a visa. You can stay as long as you want – even permanently. You need to submit a business plan but you have a lot of latitude for what's an acceptable business.
Any type of high tech products, medical or biotech products, or green or cleantech products get the stamp of approval, as does software or even online gaming or social network software. Even if you want to set up a call center or technical support service that derives revenues from sales to foreign companies and they think you're legit, you'll get the visa.
Chile is also a thriving democracy with one of the most open economies in South America.
Chile may not be as big as Brazil or have as many IT professionals who speak English as they have in Mexico, but that hasn't deterred global sourcing leaders in this Southern Cone country from putting a lot of muscle behind a thriving outsourcing industry.
They've grown outsourcing from nothing to close to $1 billion in revenue over a mere seven years.
Chile on YouTube
Chilean Economic Minister Hugo Lavados talks about his country's extensive foreign trade network that includes 57 free trade agreements.