Networked Policy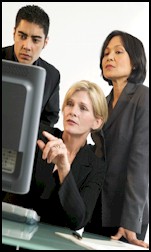 Chile

Network Policy
Telecommunications plays a big role to provide productive transformation of the national economy. Better telecommunication helps facilitate the production chain, obtain efficiency gains, competitiveness and access to distant markets. The Government of President Michelle Bachelet has been committed to obtaining full access for Chileans to new opportunities for communication and exchange.
The government is implementing sectoral policy based on following three fundamentals:
a. Obtain higher levels of equality in access to advanced telecommunication services. This allows access to networks and services by implementing a policy of universal access.
b. Encourage the telecommunication market to obtain highest developments so it stimulates the countries competitiveness.
c. Ensure that at all times the rights of the citizens. The consumer telecommunication services and all levels of capabilities will be given respect. By doing so, this will promote social protection.
Chile improves its General Telecommunications Law in 1985, which will provide that concessions and permits may be granted without limit as regards the quality and type of services or geographic location. Chile ís law guarantees interconnections among all the telecommunication service concessionaires. In Chile , there is separation between the regulatory role of the state, which is represented by the Ministry of Transport, and Telecommunications, which is through the Department of Telecommunications and the business activities for each private sector that is conducted under conditions of free competition.
Chile ís contribution of the telecommunication sector GDP increased from 1.9% in 1996 to 3.1% in 2002. Since early 1990, Chile ís telecommunication has been mostly privatized and the state is not involved in provision of telecommunication services. Sub-secretary of Telecommunication known as Subtel has regulated Chile ís telecommunication sector. Subtel is there to overseeing and implementing the application of Telecommunication Law. The concession or licenses of the Telecommunication Law is required to offer public telecommunication services. Subtel provides these concessions. Once the concession is provided, the telecommunication services are valid for 30 years. In order to use the radio-wave spectrum, license or concession is required. There are set fees for different types of concession or licenses, which are noted in Article 32 of Telecommunication Law. Few exceptions to national treatment for television and broadcasting companies are provided in the telecommunication law.
Chile

Network Trade
Chile ís fastest growing industrial sector is telecommunications. It is growing at an annual average rate of 14 percent since it was privatization in mid 1970s. Chile has about 95 percent of telecommunication products are imported. In 1998, United States based companies exported $189 million worth of telecommunication equipments/products to Chile . Thatís up over 58 percent from $119 million in 1997. In 1999, Chile imported over $215 million worth of telecommunication products from US. Chile does not have any restrictions on foreign investment in telecommunication sector. Foreign companies such as BellSouth, Motorola, Qualcomm, Espana and others are present as service providers or equipment suppliers. The emergence of PCS and implementation of ďcalling party paysĒ is stimulating growth in wireless market. There are about 505,000 cellular subscribers in Chile .
Chile participated in Negotiating Group on Basic Telecommunications and signed the Fourth Protocol to the General Agreement to Trade in services. This adoption of the Fourth Protocol increased Chile ís commitments for many telecommunication services. Chile has been supporting widespread liberalization of all the basic telecommunication services, which is based on the standard of non-discrimination. This liberalization should be adopted by each member as an addition of its current obligation within the structure for its legal system and its institutional regulations.
Telephone connections in Chile , 1996-02
(Number of lines/subscriptions and per cent)
| | | | | | | | |
| --- | --- | --- | --- | --- | --- | --- | --- |
| | 1996 | 1997 | 1998 | 1999 | 2000 | 2001 | 2002 |
| Fixed | | | | | | | |
| Number of lines | 2,264,342 | 2,693,286 | 3,046,698 | 3,108,799 | 3,302,506 | 3,478,490 | 3,531,734 |
| Penetration (%)a | 15.6 | 18.3 | 20.4 | 20.6 | 21.6 | 22.4 | 22.7 |
| Mobile | | | | | | | |
| Number of subscriptions | 319,474 | 409,740 | 964,248 | 2,260,687 | 3,401,525 | 5,271,565 | 5,714,088 |
| Penetration (%)a | 2.2 | 2.8 | 6.5 | 15.0 | 22.2 | 34.0 | 36.7 |
a Defined as the quotient between number of lines/subscriptions and population.
Source: Sub-secretary of Telecommunications (Subtel).