Networked Economy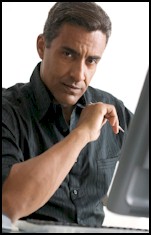 Networked Economy
A networked economy is essential for continued growth and development, and the Chilean government recognizes this. In Chile , as well as in other developing countries, Foreign Direct Investment (FDI) is important to generating and sustaining this growth. One of the important indicators for investorsin a developing country is how networked the economy is.
The governments ICT policies are very favorable, and in recent years the government has gone on campaigns to demonstrate the changes they are making in networking their economy and are looking for partners.
ICT Employment Opportunities (Stage 3)
Chile currently enjoys a very high literacy rate. A large percentage of the population is college educated, while others have advanced degrees. This presents an attractive pool of potential employees for industries in ICT.The Chilean workforce has demonstrated that they areable to the meet demands in ICT. With a government policy shift focused on science and technologyin both industry and education, we will continue to see growth in ICT employment opportunities.
Chileans are enjoying significant job growth, because many companies are now looking to Chile as a source for skilled ICT labor. As a result wages are consistently rising in spite of the nearly 10% unemployment rate.Especially attractive to American companies is the relatively close time zone that Chile shares with eastern seaboard when compared to locations like India.
The Chilean government has created policy that is friendly to ICT companies and ventures that hire and train nationals. This creates jobs for Chileans.
Business-to-Consumer (B2C) Electronic Commerce (Stage 2)
Chile has the most advanced telecommunications infrastructure in South America . Their Internet penetration is about 50% of the population. This is very high for a developing nation. Businesses can be effective when reaching the population because of the high literacy rate.
Chile in 2002 had about 200 Business-to-consumer sites with online payment features, and about 178 catalog sites without online payment. This demonstrates that businesses in Chile are extending services they already offer to the Internet. Chileans can now pay for services such as water and electricity online. All this is possible because Chile also has a high penetration of credit cards and personal computers.
Business-to-Business (B2B) Electronic Commerce (Stage 3)
Because Chile is relatively well connected to the Internet, there are many business-to-business interactions taking place. Companies like SAP have a presence in the country and provide software systems that interface with other businesses for data exchange. A good number of Chilean businesses have online presence on business directory catalogs that showcase their products and services they have available. Examples of these business-to-business catalogs include TradeBoss.com and B2BChile.com.
An exciting shift in government policies to set XML standards shows the benefits when hospitals are able share information with government health administrators to get a real-time pulse of the nations state of health and health services.
E-Government (Stage 3)
The Chilean government gets ICT. They realize that it is important to growing economic welfare.The government is connected and cohesive.The government has provided access to health care information online. The eHealth system provides standards for health information exchange between health care providers. This provides their constituents with better quality care overall.
Chile 's Internal Taxation Service transitioned from paper based filing to online filing systems on the Internet. Their goals were to reduce cost and increase accuracy in filing. This also meant that Chileans could check the status of their filing and provides a level of transparency that they can enjoy. The government has used ICT to save costs of printing and distributions of tax forms and returns.
Each government sector has its own website, and there is an extensive amount of useful information available on these websites. Not only are they informative websites, but these sites include archives accumulated over the years that can be reviewed by the public.
One of the brilliant ideas from the government when they embarked on their e-government project in the late 90ís was to set a digital standard based on XML. This guarantees cohesiveness on all current and future government systems. This will continue to ensure efficiency and data sharing within government systems.