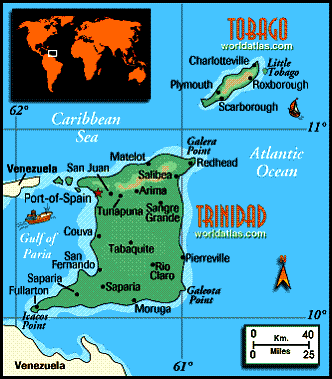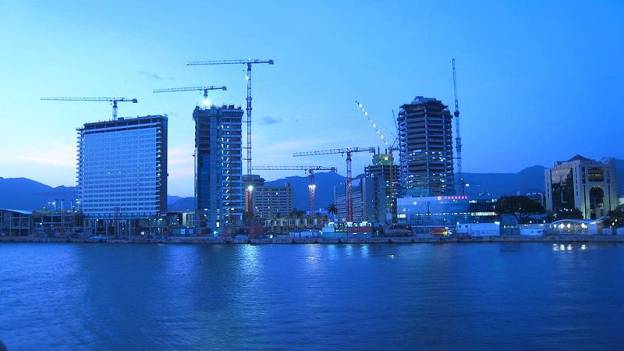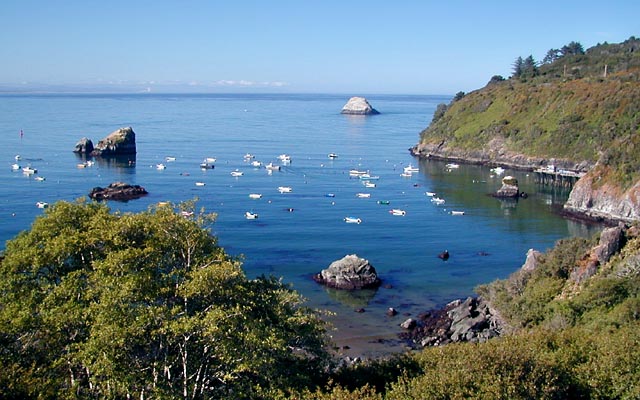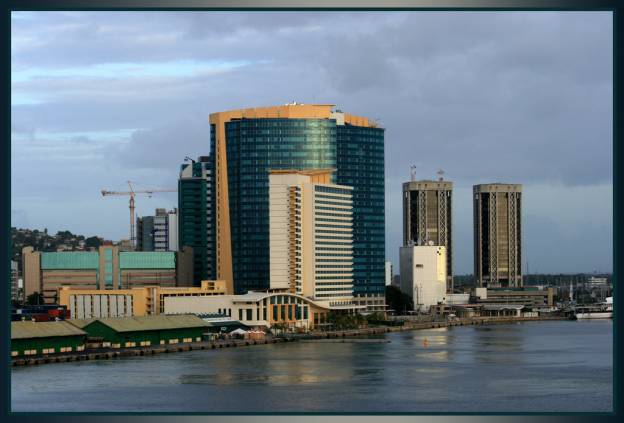 The Republic of Trinidad and Tobago is an island nation located in the southern Caribbean Sea.  At the closest point, Trinidad is just 11 miles off the coast of the South American nation of Venezuela.  The country covers an area of 1,980 square miles and consists of two main islands, Trinidad and Tobago, and numerous smaller islands. Trinidad is the larger and more populous of the islands.  Tobago, in contrast, is much smaller.  Tobago comprises only about 6% of the total area of the country and 4% of the population.
Trinidad and Tobago lies outside the hurricane belt, which helps to ensure a more stable climate as well as a more steady flow of tourism business throughout the year.  Local business, in fact, actually increases during hurricane season as many people from elsewhere in the Caribbean and the Gulf of Mexico actually bring their boats to Trinidad and Tobago for safety during that time.
Trinidad and Tobago has earned a reputation as an excellent investment site for international businesses and has one of the highest growth rates and per capita incomes in Latin America. Economic growth between 2000 and 2007 averaged slightly over 8%, significantly above the regional average of about 3.7% for that same period; however, it has slowed down since then and contracted about 3.5% in 2009. Growth has been fueled by investments in liquefied natural gas (LNG), petrochemicals, and steel. Additional petrochemical, aluminum, and plastics projects are in various stages of planning. Trinidad and Tobago is the leading Caribbean producer of oil and gas, and its economy is heavily dependent upon these resources but it also supplies manufactured goods, notably food products and beverages, as well as cement to the Caribbean region. Oil and gas account for about 40% of GDP and 80% of exports, but only 5% of employment. The country is also a regional financial center, and tourism is a growing sector, although it is not as important domestically as it is to many other Caribbean islands.
  At the turn of the century, Trinidad was one of many countries in the region that realized that they had fallen behind with regard to technology for their businesses and citizens.  This prompted the country to begin several initiatives related to education, development, and ICT improvement.  The first program, called Vision 2020, is an ongoing series of efforts designed to guide the country through multiple modernization efforts.  A spin-off of Vision 2020, called Fast Forward, was specifically intended to ensure that the country had the infrastructure in place to deliver telephony, computer, and internet accessibility to all of their citizens.  As a follow-up to the Fast Forward program, Fast Forward II began in August 2010.  The goal of this program is to increase the adoption of computer and internet technology by the country's citizens and businesses.