<![if !vml]>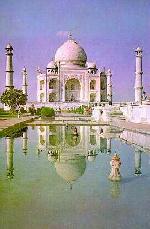 <![endif]>
Offshore opportunity
Today, offshore outsourcing of information technology has become increasingly common for U.S organization, mainly because of the apparent cost savings to enhance competitiveness in the global economy. Also technology has made offshore outsourcing more feasible. Of all offshore locations, India figures prominently. India is considered as a favorite destination because India offers certain advantages:
Government Support
The Indian government realizes that offshore outsourcing is a major economic driver. For that reason, the government is offering a comprehensive package of tax incentives and is backing telecom deregulation to support the growth of this sector. The bureaucracy understands the importance of getting things done rapidly. Such swift action is encouraging foreign companies to do business with India. Also, the government policy is favorable, clear, stable, and consistent for foreign companies
Infrastructure
India has the technology required for successful offshore outsourcing. In this way, India has benefited from its status of a former British colony. The British approach to colonization was to create new trading partners with England. They built the requisite infrastructure necessary for commerce, including technical, physical, educational and political infrastructures as well as a legal system. Currently, the country is undergoing a massive infrastructure building that is creating a fundamental transformation. Office buildings in the high tech zones have reached or even surpassed global standards.
Education/Language
India has one of the most developed educational systems in the world. In addition to its college system, which produces hundreds of thousands of graduates a year, India has two prestigious institutions that turn out its premier graduates. The seven Indian Institutes of Technology produce 3,500 graduates a year while the four Indian Institutes of Management produce 2,000 students with MBAs who trained in the American case study format. Together, Indian universities are producing a huge supply of outsourcing employees, creating a deep source of labor for years to come. One-third of its college graduates speak more than two languages fluently. Some Indians are conversant in six languages. Almost all of these talented people speak English.
Productivity
It operates the company in real-time 24-hours a day, because of using IT workers in India fall into "time-is-money" category: U.S. based teams and can work virtually around the clock because of time differences. It also accelerates time-to market because staff can work round-the-clock given the time difference with the U.S.
The attendant risk
Geopolitical Risk: The dispute with Pakistan over Kashmir still simmers. According to cnn.com, foreigners had to go through 12 security check points at an Indian airport to board a flight in March, 2003.
Business Risk: The tyranny of distance can add a layer of difficulty. Like onshore outsource arrangements, vigilant governance must constantly measure the quality of the work and the ability of the service providers to stay within the budget.
Political Risk: US companies have to measure the political risk of outsourcing to an Indian company instead of closer providers in Canada and Mexico. Offshore outsourcing is a highly charged emotional issue, especially in unionized work forces.

Language Risk: The Indians speak English. However, there is much variation between American and Indian versions of the same mother tongue. Culturally, the natural divide between East and West seems to apply to offshore outsourcing.